You are here: Homepage
Cheap accommodation search
Select date from 22.05.2013 to 30.08.2013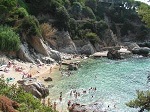 Spain, a country affected by the economic crisis, but also a country that looks a lot of holidaymakers from across Europe. Let's see how good prices offered by local hotels. We were looking for cheap hotels in popular Spanish resorts such as Lloret de Mar, Benidorm, Malaga and Alicante.
Inserted by Redakce, 10.4.2011
We are happy that we can release english version of our web site Radicestujeme.eu.
For now we have only accommodation but in the future we will prepare also articles about travelling and other interesting stories.
Inserted by Redakce, 16.1.2011
Cheap accommodation
| | |
| --- | --- |
| | price from € 2 more » |
| | price from € 7 more » |
| | price from € 6 more » |
| | price from € 6 more » |
| | price from € 13 more » |
| | price from € 13 more » |
| | price from € 9 more » |
| | price from € 16 more » |
| | price from € 7 more » |