Czech Spa: Mariánské Lázně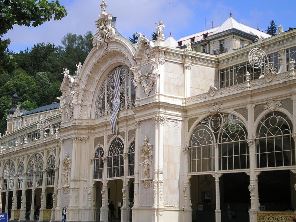 Marianské Lázně belongs to a well known Spa triangle in West Bohemia. In addition to the spa treatments are the Mariánské Lázně a pleasant place for a holiday, cultural experiences and sport activities.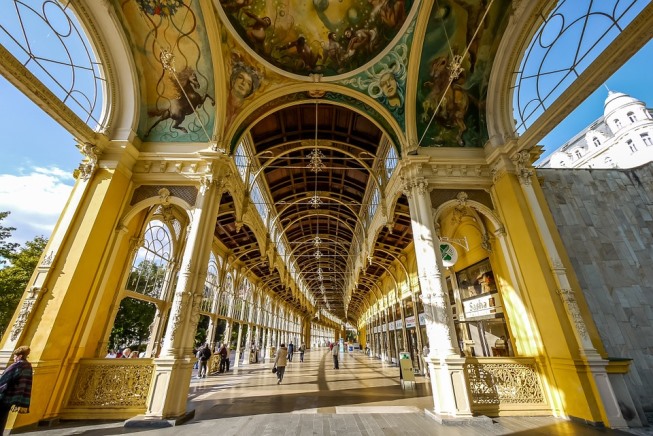 Look into the lobby
What Spa offer
From cultural performances are the best known of the West Bohemian Symphony Orchestra concerts, theatre, cinema, gallery, museum or library. The city and the surrounding area offers beautiful walks and interesting part of the spa promenade is a singing fountain that plays and shines in colours every odd hour. The neighborhood consists of beautiful nature of the Slavkov forest, where it is possible to operate the Nordic Walking or biking. There is also the oldest golf course in Europe.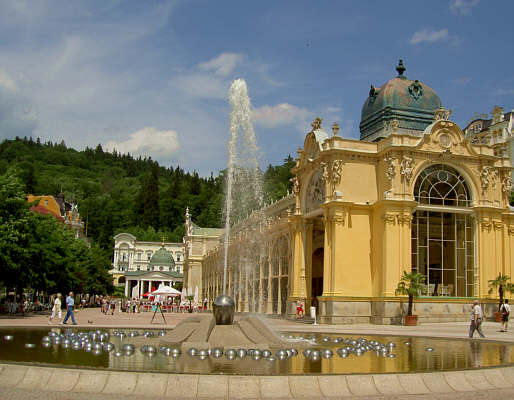 The Colonnade with the singing fountain
Mineral springs
In the city and its surroundings are bubbling about a hundred mineral springs. Mostly it is the cold iron mineral acidulous springs containing carbon dioxide and mineral salts. For drinking cures is used six main springs: Křížový, Rudolfův, Karolínin, Lesní, Ambrožův and Ferdinand spring.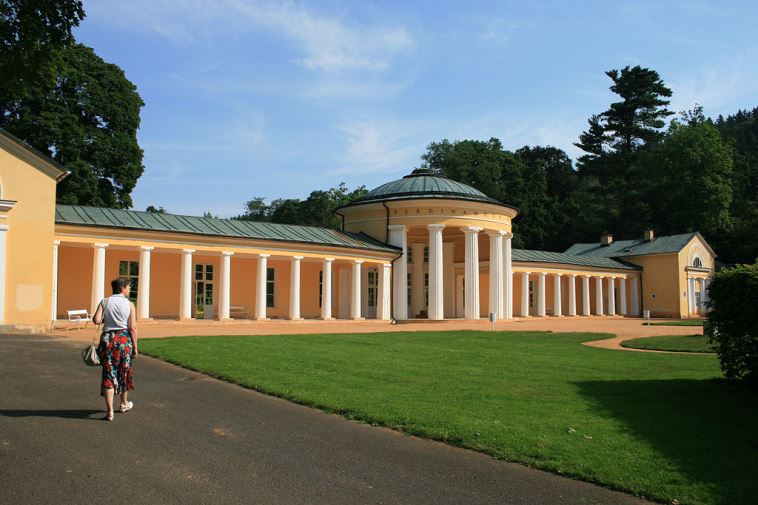 The Ferdinand Spring Colonnade
Web pages of Marianské Lázně
Current weather in Mariánské Lázně
Offer of accommodation in Mariánské Lázně on booking.com.
Vložil/a: Daniel Česák 12.12.2015
Článek je zařazen v těchto kategoriích: Abyste mohli články z těchto kategorií odebírat, musíte být přihlášen/a.