EasyJet offers discount up to 20% on selected flights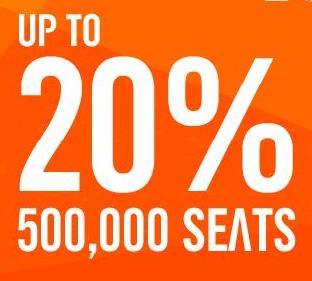 Low - cost airline Easyjet offers airtickets across Europe with discount up to 20%. The reason for the discount is 20 years anniversary of the founding company. You can visit your favorite city that you go every year, or try something new. You can choose from 140 destinations. The discount action ends on the 13. January at 24:00. So you take advantage of a good opportunity to obtain one of the cheap flights and look forward to the holidays with EasyJet in next year.
So choose your Airtickets marked with the note ' SAVE ' and you will get a discount of up to 20%.
Current offer: cheap flights from Prague to London Gatwick for $ 35 and from Prague to Milan Malpensa for $ 31.
Vložil/a: Daniel Česák 27.12.2015
Článek je zařazen v těchto kategoriích: Abyste mohli články z těchto kategorií odebírat, musíte být přihlášen/a.